This post and Very powerful Essential guide will help you to engage people ether already connected with you or those that are cold leads on your mailing list.
How do we get people we don't know more responsive…
Do not just rely on paid traffic alone. Have a game plan and mix it with ongoing follow up strategies.
Go through the videos below and start to write notes about How you're going to setup your plan of action.
Think about your budget and also how you're going to brand yourself on Facebook etc.
How to convert your Free members into paid:
How to get your team more active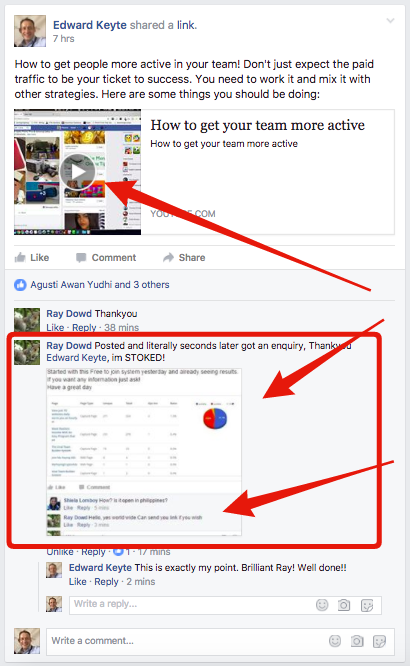 How to get your team more active 3 – Branding and case study: