In this guide I show you how to have complete control on the image thumbnail that comes up when posting links on Facebook.
Your posts on facebook will not only Look better but also get more click throughs and in tern gerneate a lot higher conversions!
Here's a preview of what the post looks like: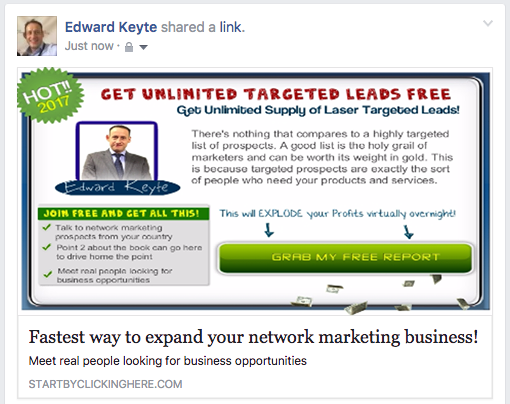 It stands out better but when people click on it they will immediately go to your offer.
Here's my Video guide on How to set this up easily: